THE PROTECTIVE COATING SOLUTION FOR ALL INDUSTRIES
NO OTHER COATING COMES CLOSE
Ceramic coatings are based on nanotechnology and are the best way to protect your investment. We offer a range of products, each formulated for specific surfaces. Our ceramic coatings are designed for automotive, marine, home, industrial, commercial, and fashion applications. The formulas are molecularly designed for surfaces such as paint, vinyl, plastics, glass and more. Ceramic coatings bond to surfaces at a molecular level, filling in any nano-pores and creating a hydrophobic surface that is impervious to contamination. This makes our products ideal for critical applications across all industries. No other product in the world performs quite like this.
Why Ceramic Coatings
No other paint protection offers this level of gloss, protection, and durability
Once the ceramic coatings are cured, it is measured to have hardness above 9H. A normal clear coat has a hardness between 2H and 4H. This dramatic increase in hardness makes ceramic the hardest paint coating on the market today. The ceramic coating acts as a sacrificial layer or glass shield that helps prevent minor scratches to your clear coat. This preserves the original factory paint and protects your investment.
Any surface scratches that occur in the coating are easily removed with light polishing and will not weaken the integrity of the original clear coat. Your paint will not fade or age with the UV protection within the ceramic coating. Think of ceramic coatings as an additional clear coat layer, only a lot harder. This level of protection allows for more peace of mind and a fuller enjoyment of your vehicle, even in harsh environments.
This nano technology allows ceramic nanoparticles to fill the smallest pores in the paint, which makes the ceramic coating extremely slick and hydrophobic. Ceramic coatings dramatically lower the surface tension, preventing environmental contaminants from bonding to the surface. Water easily removes dirt from the surface by encapsulating it while rolling off the surface. This is called the self-cleaning effect.
Ceramic coatings are a one-time application that will give you years and years of amazing protection if properly maintained. Once the ceramic coating glass shield has cured it can only be removed through abrasion, such as polishing. This puts ceramic coatings in a category by itself, compared to sealants or waxes that degrades very quickly in our extreme climate.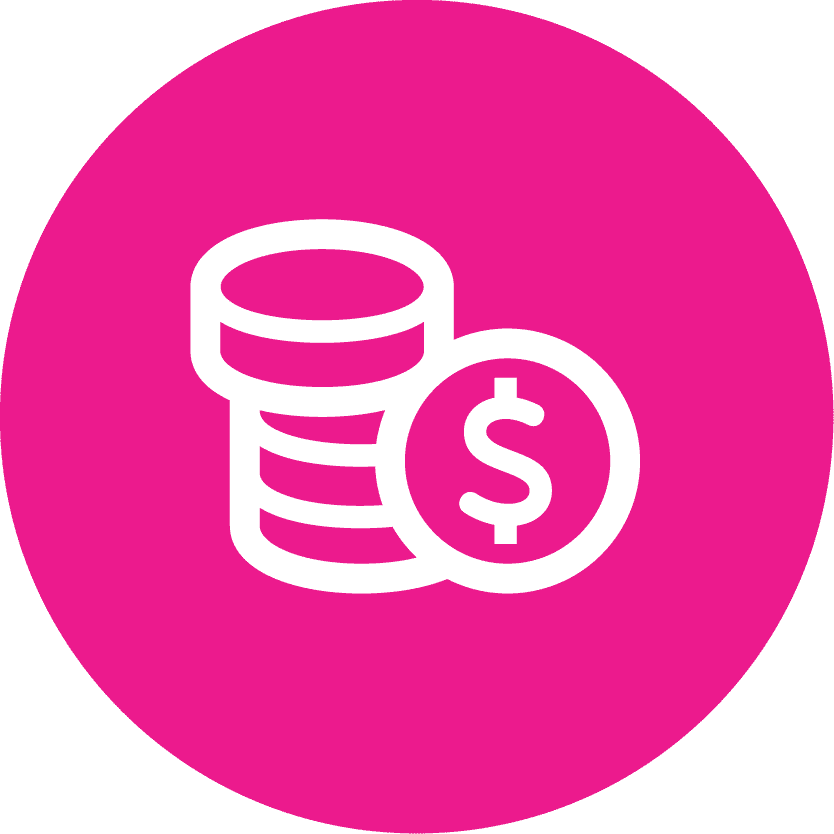 GREAT INVESTMENT
Ceramic coatings will protect your vehicle's exterior and interior from deteriorating over time. This translates to a substantially higher resale market value! Your ceramic coating will always pay for itself.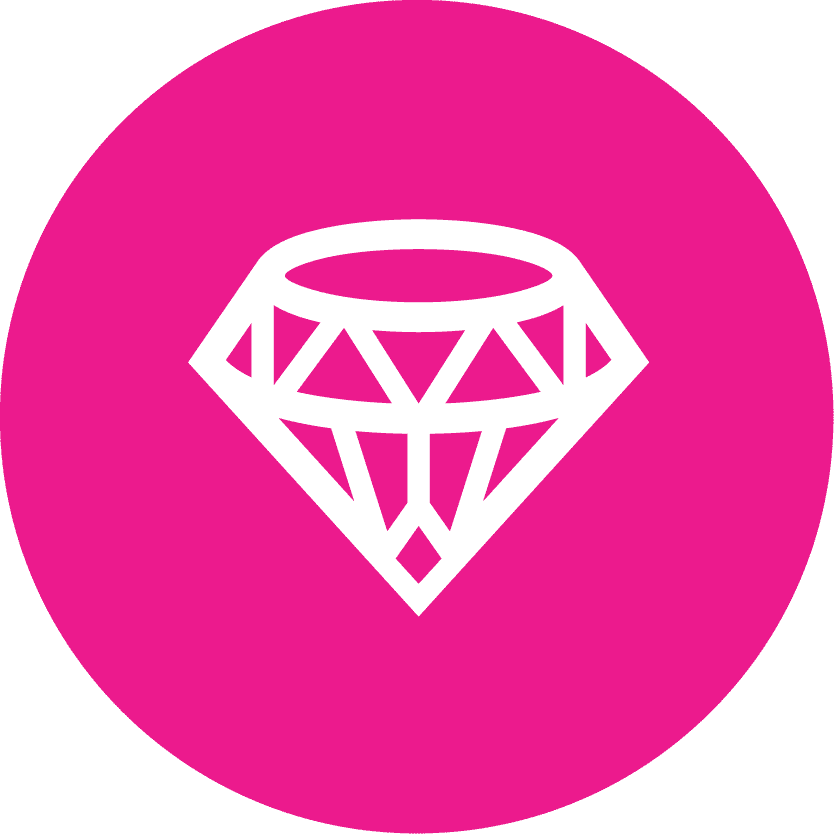 ALWAYS LOOKS NEW
Ceramic coatings create a glossiness and color depth that is incomparable to anything else on the market! With proper care and maintenance, your vehicle's finish will shine for many years to come.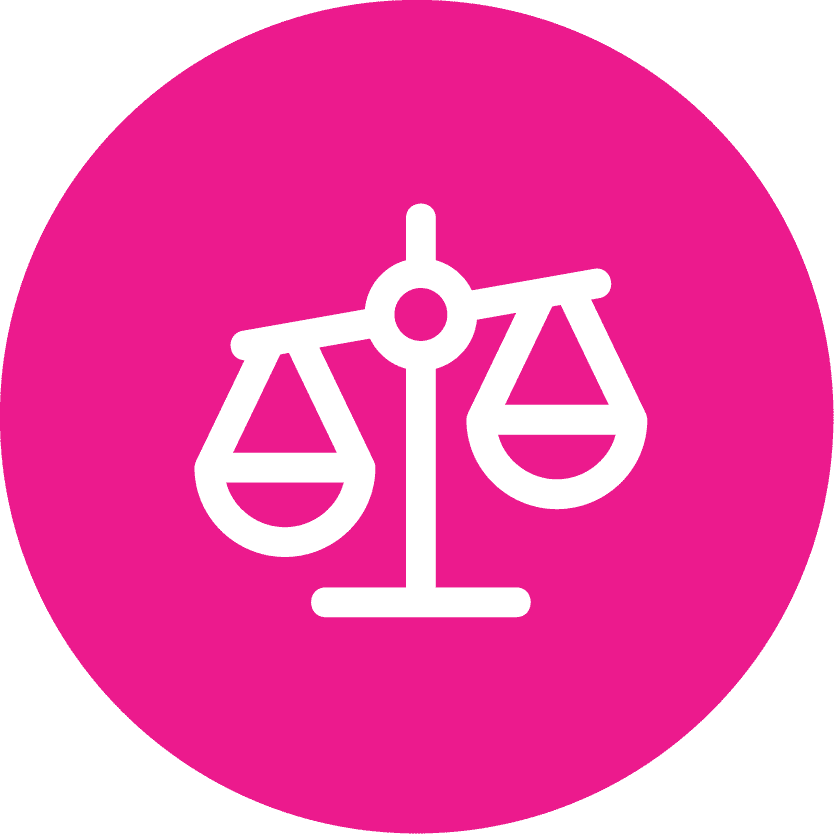 LOW MAINTENANCE
Ceramic coatings prevent dirt, brake dust and tar from sticking to your paint, wheels or glass. This makes washing your vehicle less labor intensive and less frequent. Waxing is now obsolete.
Why Vivid Detailz
We specialize in paint correction, protective ceramic coatings, auto detailing, and auto glass repair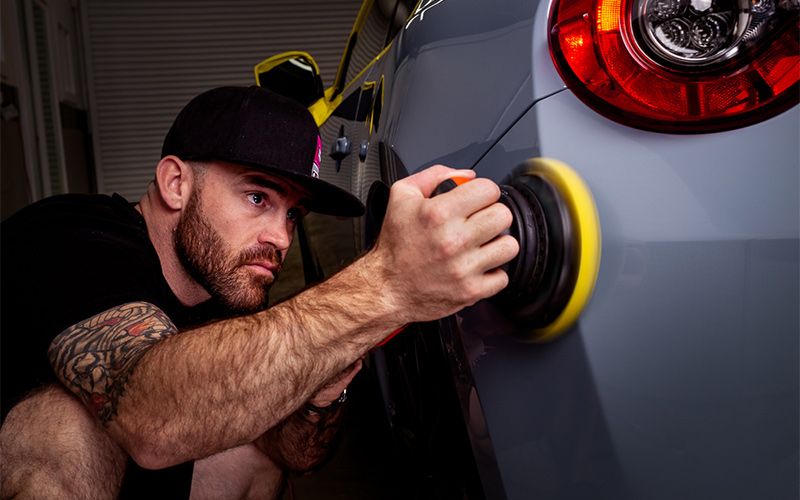 My name is Justin Warren, owner of Vivid Detailz, your premiere auto spa located in Redding, Ca. We've been in business since 2015. Here at Vivid Detailz, we do everything: ceramic coatings, paint correction, interior and exterior detailing, scratch removal, headlight restoration, and much more. We offer deep cleaning services on cars, trucks, SUVs, boats, motorcycles, and more. What keeps our customers coming back is our advanced detailing expertise and amazing customer service.
What really makes us unique is that we are always striving to perfect our craft, learning from some of the best detailers in the industry. We are committed to providing you with the highest level of skill and professionalism that our industry has to offer. Vivid detailz proudly employs like-minded professionals, dedicated to mastering the skills of our trade. We are not your average detailer. If you demand better than average results, you've brought your vehicle to the right place.
Contact Us
June 19, 2020
Stopped by their new location on Eastside Rd to check it out and pick up more supplies. This family run local business is a must use for vehicle detailz. From general clean up and clean out to custom care. They do it all and they do it with exceptional detail! Check them out!
September 5, 2020
Fabulous! Justin works miracles with body finishes. My new camper van got massive trail rash (brush scratches down both sides & full length of the vehicle). He got them all out, put on a ceramic coating (HIGHLY recommend for protection) and now light scratches and off grid camping dirt just disappear with a wash. My van would look at least 5 yrs old instead of new if I hadn't had Justin work on it. He knows what he's doing and he does it really well!
August 1, 2020
My car looks brand new!!! They did an awesome job detailing the interior of my Honda. It was quickly and easy I dropped it off in the morning before work and picked it up on my lunch. They made sure everything went smoothly. 10/10 would recommend! Thank you!!
July 30, 2020
It is a pleasure to do business with Justin! His wife got back to us promptly (on a Sunday evening, no less!) after we called to make an appointment. He asked us about our expectations, listened carefully, and then we agreed together on a budget for those expectations - and he delivered. When we picked up our minivan, he took the time to make sure we were satisfied. He under-promised and over-delivered - our van looks fantastic, a really great job. I can only imagine how nice they are capable of making things look, given more time! Through the whole process there was no drama, no double-talk, and no nonsense. He's an honest, stand-up guy and he did a great job for us; we'll definitely be going back to support their business again!
July 25, 2020
I love my ceramic coat! really shines, stays cleaner and a lot easier to wash my white Tesla M3
December 10, 2019
I know Justin personally and he is very dedicated and hard working. You can trust Vivid Detailz to do a great job on your vehicle.
December 10, 2019
Always do an amazing job on our vehicles! Super friendly owner/staff!
August 28, 2020
Very professional, outstanding customer service and my car looks amazing Vivid Detailz gos above and beyond to get your vehicle look like new again.
October 5, 2020
Justin and Team did a wonderful job and made our Tesla look new again! They did a ceramic overcoat and it has been so easy to wipe the vehicle clean. I am tired of these highways trips which cover the car with bugs..no more scrubbing!! Thank you!
September 16, 2020
Radiant Detail Co. (Google)
October 8, 2020
Absolute best detailing business in Redding!
October 9, 2020
Vivid Detail is an awesome business and service. They made my 2019 Tesla Model S look better than new. I can't recommend them highly enough.
May 27, 2020
Best customer service! Best quality in detailing. Best custom detailing add-ons. The job was done well and not rushed. I was so pleased, I offered my own business services to them. I appreciate quality over quantity -- Justin, Dannie & their crew of professionals are now an extension of my self and I'm please to have googled them last week. Thank you all, I appreciate your energy and ethic's.
October 11, 2020
My dogs got up on the hood of my grandfathers Cadillac and scuffed it up pretty good. I called vivid and was able to book an appointment pretty fast. Justin did an amazing job it looks brand new again. Super nice hard working people, and they did a professional job.
August 30, 2020
Justin and the crew at Vivid Detailz are the best in area hands down. If looking for CERAMIC coatings Vivid is the one to see. Top notch service with a friendly smile. I am so happy I chose Vivid Detailz for my CERAMIC coating needs. It has made my car look amazing and protected for years to come. Came back again (10/7/20) to Justin and the crew as did fabulous job with the ceramic coating on car paint. This time had wheels and engine bay ceramic coated. Looked amazing and better then when I bought car. Great job once again. Keep up the amazing work Vivid Detailz.
May 19, 2020
Amazing job on my car. Very accommodating and the prep work was excellent. Justin and Dani's attention to detail was impressive. The amount of time spent on prep before coating was well worth it. The Kenzo IGL coating looks beautiful but honestly it's the application and knowledge by Justin that gave my car a showroom finish. I would recommend them to anyone with a discerning eye for details. They work with you and the honesty of what can or can't be done is refreshing.
December 10, 2019
Justin was very friendly and personable and he did a great job cleaning the interior of my car.
October 23, 2020
Mustang looks like a new car,could not ask for more.
December 10, 2019
They were amazing. Their service is fast but thorough. When I got my car back they made sure it was satisfactory and it was. They exceeded my expectations!!!
December 10, 2019
Awesome service. Snuck me in between jobs and got out the scratches and smudges. I'll definitely use them again. Can't wait until the new shop opens on April 1.
Brandon Van Dine (Google)
December 10, 2019
Great Guys ! Arrived on time for my appointment. Great communication. Car looks bright and new inside and out ! Highly recommend.
December 10, 2019
Justin came to my house and detailed our two cars and did a spectacular job. When I went out and saw that we was using an air compressor after washing the car to get the nooks and crannies dry so we didn't get water streaks, I was super impressed. Give these guys a call if you need your car detailed, you won't be disappointed.
October 25, 2020
Vivid Detailz did an amazing job applying a ceramic coating to my car, I couldn't be happier! The passion for their craft is evident in both the quality of their work and their knowledge surrounding auto detailing.
October 11, 2020
They did my ceramic coat on my car right after I bought it. I have a black car and having this coat makes it so much easier to keep clean. I just came in for my year maintenance and my car still looks brand new! Justin is very personable and knows what he's talking about. Thank you Vivid for your awesome work! -Bethany
December 10, 2019
Justin does amazing work! If you need any detail work, car, truck, boat, RV, call this guy! Highly recommended!!
March 12, 2020
I've had my car since high school (about 8 years), and no matter how many times my dad encouraged me to, I never took pride in keeping in clean and nice so that it would last. Justin and his team basically erased 8 years of neglect and made my car look better than it ever has! They helped me with a basic exterior and interior detailing on my Toyota Corolla. Justin walked me through a consultation and laid out my options really clearly in an engaging way I could understand. No shame, no blame, just wanting to help! He was even able to get me in by the end of the week. Y'all, I had bugs caked on the front of my car from numerous road trips and the most random combination of crumbs/hair/whatever in all the crevices inside. They got it all out. My car feels smooth, looks shiny and new, and came back to me spotless and smelling good inside. Definitely recommend Vivid Detailz for this deep clean I desperately needed! And for how kind and personable Justin is.
Elise Darlington (Google)
February 20, 2020
When you meet someone that LOVES their work, it's apparent when they talk about it. We were debating the pros/cons/ costs of having ceramic coatings installed on our new car. Both Danielle and Justin were patient and explained the process where we understood it and why it was the way to go, if we chose to make the investment. The prep to the Tesla paint was the key factor in our decision and the finished product is AWESOME!!! Sterling Builders highly recommends Vivid Detailz for all of your auto coatings and detail work for their commitment to quality and reliability.
January 26, 2020
This place is incredible! Had interior detailed due to smell... Justin and team found the issue and eliminated it... smells and looks brand new! If you need detailing or advice on an issue with your vehicle, Justin can help .
December 10, 2019
The crew at Vivid Detailz auto spa were great very professional and the work is phenomenal! My trucks looks like new! Definitely get your vehicles detailed by them u won't be sorry...
December 10, 2019
I was in need of some extra cleanup to my car due to our older dog becoming sick in his final hours in my car. It was an emotional day for us and when I contacted Vivid to ask if they did carpet cleaning and the reason why, they were sensitive to our loss. Our car smells brand new and we are ever so grateful. Thank you Vivid for taking care of us from the very first phone call to the end. We appreciate all your team did for us!
Mindy Lundy Kramer (Google)
December 10, 2019
Great customer service!!! My car was toxic before Vivid detailed it. After being serviced my interior was brought back to life and you could smell the freshness from a distance.
December 10, 2019
Lost my home in the carr fire. Needed a thorough cleaning of my 07 honda accord,the went way above and beyond. The car is immaculate. WORTH EVERY PENNY.
December 10, 2019
Went above and beyond doing more than we even asked for
December 10, 2019
Had a great experience getting my 1997 camry detailed. Justin worked his magic and made it look like a new car again. Took it to him and dropoed it off in the morning and picked it up next morning completely restored. I would recommend vivid detailz to anyone wanting a quality job done.
December 10, 2019
Went in because my car was pretty dirty inside and out and I had been putting off cleaning it for a while. I go on a lot of road trips and do lots of ourtoorsy things so I had a road trip dirty feel, leaves, dirt, mud, etc inside and out. I got the interior fully detailed and a wash and wax for the exterior. Vivid Detailz did a great job. I told them I wanted my car to feel like it was new again and it does! It even smells new, and the price wasn't that bad.
December 10, 2019
Had my girlfriends challenger ceramic coated. Did a great job on it. So i brought my truck in and had it coated also. Both of these vehicles are black,and really shiny now. Also brought my bike in and took second place for best chrome. Excellent work. Justin and his crew have alot of pride in there work.
December 10, 2019
The scheduled seat shampooing service went well and timely. This is the 3rd time using their services and I am satisfied with the quality of the cleaning. The seats look like new after every cleaning. Service was great all around.
GoTellJesusSaves (Google)
June 6, 2020
My vehicle was brand new off of the lot just last week and looked great. But after I took it to Justin and his team, it came home looking straight out of a magazine! Their work was phenomenal! The shine was beyond incredible and it felt like silk to the touch! I highly recommend the plastic detailing. The plastic trim looks amazing, and it feels great knowing my vehicle will be completely protected. We plan on returning soon with our other vehicle. Thank you Vivid Detailz! I couldn't be more pleased. ~Jaynie Goodwin
Jeff Goodwin Fishing Team (Google)
December 10, 2019
The guys did a great job on my car. It's 14 years old but looks new. Their attention to detail was awesome. Thank you.
November 16, 2020
This is an unusual five star rating. I hired Vivid Detailz to do a ceramic coating on the entirety of my new 2020 C8 Corvette and put on a clear 3M bra on the front of the C8. The work on the ceramic coating was excellent and the work done timely. Unfortunately the clear bra was not as successful. The reason was that the new C8 has a front end that is difficult to put a clear bra on without getting stretch marks or bubbles and the person that attempted the job just didn't have the experience or skill for this particular car. the reason that I still gave Vivid Detailz a five star rating was the honesty of the owner Justin. I have found that many times businesses will come up with excuses and blame to avoid a job that doesn't turn out well. This is not the case with Justin. He was candid that the job was not acceptable and stated that his reputation was more important and made no attempt to justify a bad job. He had the clear bra taken off the car. There was no charge even though he left some portions of the bra on the car in the area of the front grill, rocker panels and mirrors all with no charge. It is a pleasure working with a business that prides its work and reputation over trying to get a few bucks by justifying a poor job. I recommend Vivid Detailz whole heartedly and will continue to use their services to maintain the exterior of my cars. Larry Moss
December 10, 2019
If you have been thinking about getting your car or truck or anything for that matter detailed please give these guys your business. After buying a new truck I wanted to coat the paint with the best protection the market has to offer. Vivid Detailz was my choice to have a ceramic coating applied to my newly purchased truck. I had previously used them to have my motorcycle done and the experience and final product was top notch. The owner Justin and his crew did a phenomenal job. The truck looks incredible and the ceramic coating gives it an extra layer of protection no matter the condition. If you've been thinking of getting your car or truck detailed and waxed I would highly recommend ceramic anyday over a traditional carnuba. Simple to clean with a rinsless wash solution and NO MORE WAXING. Thanks Vivid Detailz and your outstanding service.
November 26, 2020
I took my brand new Santorini Black Jaguar F Pace S series car to Vivid Detailz Auto Spa to get a Ceramic Coating applied . I also decided to have the entire car done . Wheels and the wheel wells and the interior of the car and the glass on the car . I can tell you that I am Super Impressed with the quality of workmanship and the professionalism that I received . Dani , Justin and Fernando are the best folks to take care of your car . If you are looking for some of the nicest folks to take care of your car or boat or RV detailing needs . Give Justin a call. You won't be disappointed!!! 👍
June 17, 2020
Shortly after purchasing my vehicle, I decided that I wanted to have it ceramic coated. I drive regularly to Mt. Shasta and Red Bluff for work and know from experience that the bugs, tar, road grime, etc. are tough on a vehicle's exterior finish. Plus, I'm lazy and want to spend as little of my free time washing cars as possible! I found Vivid Detailz online and dropped by to speak with Justin. It was immediately obvious to me that Justin is committed to his craft and believes in the products he sells. He and Dani and their crew did a great job on my vehicle inside and out. Justin showed me how to properly wash the car and preserve the ceramic coating. It now takes me a third of the time and my car looks five times better! It was absolutely worth it.
August 12, 2020
Justin is the MAN! He took my 4runner in when it was full of dust and sand and made it look better than brand new. You can tell he really enjoys his work. I would recommend everyone take their vehicle to Justin and let him work his magic!
July 9, 2020
Wow! I am incredibly impressed with the coating on my Tesla!! I took it to Vivid Details basically right off the Tesla lot. I had no idea the shine and superior look the paint would have after Justin did his magic on it! I highly recommend this company!
July 2, 2020
Vivid Detailz did a fantastic job on my Sportsmobile. The booking was simple and the price was fantastic. I highly recommend them!
June 29, 2020
This auto detail was really great. They did a fabulous job on both the interior, exterior and the engine area. Looked like a brand new car. The customer service was great.
June 28, 2020
Very nice and awesome employees. Excellent service and a damn great detail!! I will definitely be a returning customer!!
June 22, 2020
Justin, his family, and his team, provide such an incredible quality of service and overall experience that it is a shame more businesses aren't like this one. A place you go to get great work done, and have a genuine connection with the people providing it. If you need your car to look shiny and new (or improve safety and visibility by fixing milky, faded headlights), go here. No question.
June 21, 2020
Justin knows what he is doing and I don't worry about anything great job for sure I will be back!
June 28, 2020
Justin the owner was great, got my vehicle in on short notice, did a phenomenal job detailing the outside of my vehicle (had some pine tree sap pepper my truck from camping). If you're in need of a detail give Vivid a shot, I'll be going back 👍
June 18, 2020
They performed a 4 year Ceramic Coating with level 1 paint restoration on my 2015 Subaru and I think the car looks better than it did new. Worth every penny and looking forward to working with them to keep my car looking awesome for years to come.
June 18, 2020
Justin runs a solid business. The communication was great and so was the service. He's detailed my Impreza twice now and I'd recommend his services to anyone. I'll be a returning customer because I feel like I get the bang for my buck. You won't be disappointed.
June 13, 2020
These guys are amazing! I have a new puppy who decided to potty on my front seat so I found this company and they cane and got my vehicle for me, cleaned it too to bottom and did a great job. Then, again my puppy potty's on not my seats, I took it then and again did an amazing job! Got the urine smell out! The owner is professional and his customer service is dialed in. And the pricing is fair and worth the outcome you'll get. I won't be taking my vehicle anywhere else but here to be detailed, I highly recommended this place!
June 11, 2020
I cannot express in words how professional the staff at Vivid Detailz are. But I'll try. My wifes camaro honestly looks better than the day it was in the showroom. After having a ceramic coating put on it is truly spectacular. I cannot give 6 stars on this review or I would. The professionalism of the staff, attention to detail, care & knowledge they bring is a huge asset to our community. Thank you Justin and staff. My wife is beyond happy with how her Camaro. You guys rock.
June 3, 2020
Went to a few different places in town that were all full and booked out. Eventually was referred here. Ryan took about 45 minutes to carefully explain the different types of applications they offer. Ended up giving me a great deal at the end of the day on my boat.
May 29, 2020
My car looks AMAZING! Seriously the interior looks like new 😍 I love that this is a family business and they take so much pride in their work. Will definitely be using them for all our families vehicles 💯
May 24, 2020
Guys took great care of my truck brought it in pretty dirty inside and out and they did a great job!
May 23, 2020
Amazing customer service and quality work at a fair price!
May 23, 2020
Justin and his team have done a phenomenal job with both my vehicles. The truck looks better than it did when it rolled off the assembly line! I would show pictures of the interior but it doesn't show up well in my camera suffice to say it looks immaculate! I'm amazed at the difference and how good the vehicle looks! Dealing with Justin and Dani was a pleasure and will definitely be doing business with them again! My recommendation comes without hesitation.
May 21, 2020
These guys did a great job bring an old truck I had recently purchased back to life. Which probably haven't been washed in 15-20 years. Paint is looking super clean right now. No complaints!
December 10, 2019
Update: May 2020. When the work is as good as was performed by Justin and the crew at Vivid Detailz it deserves an update to to an already five star review. We had two cars detailed this week both of them came out of Vivid Detailz shop sparkling like new diamond rings. We have been using this company for many years and will continue to do so for years to come. GREAT WORK! Justin and the crew at Vivid Detailz have been taking care of the cars in our family for several years. Recently our truck which is the family work horse and handles duties ranging from hauling kids to hauling firewood and everything in between was in dire need of complete interior and exterior detail. We just completed an adventure vacation and the truck was filled with sand, dirt and grime. I told Justin that this was the dirtiest I had ever let a vehicle get but he didn't flinch when I dropped it off. By the end of the day the Vivid Detailz team made our truck look like new. Scratches were buffed out, stains were gone from the seats and every bit of sand was out of every crack and corner. Great work as always. Thank you!
May 19, 2020
Great place to take your Vehicle for cleaning and how to keep it looking great for years.
May 19, 2020
Recently was given a 2019 company truck that was not well looked after. Odor from cigarette smoke was present along with pet hair, dirty and stained upholstery. Exterior of truck was no better, typical red mud caked on undercarriage, wheel wells and splattered on body. Originally the ceramic coating process drew me to this location. I did not get the ceramic coating, but instead opted for a full interior exterior detailing. End result was spectacular. The truck looks new in every way. No signs of red mud anywhere, undercarriage spotless and shiny, upholstery stains gone, pet hair, gone, odor gone. Every corner of the truck was cleaned thoroughly and preserved with a protective coating. Paint was given clay bar cleaning and then sealed. Interior odor taken care of with "Ozone" treatment. I was advised that follow up treatment may be needed, however at this point no odors exist not even a hint. I am 100% pleased with my visit to this shop and will return while I am working in the area. Thanks Vivid Detailz.
March 2, 2020
I intended on spending only about $200 but ended up spending $350. I added an additional 6 month exterior protection and leather treatment. Justin and his wife were very pleasant and easy to work with.
February 20, 2020
The owner is absolutely amazing him and his wife are run the business and they just really take care of you and the amount of quality work that they do is very impressive and they explain to you what they're gonna do it's not just give us the money will let you know when to come pick it up they actually explain to you what they're going to do and I just really enjoyed the quality of workmanship
December 10, 2019
Very knowledgeable and friendly! Did a great job! Car looks fantastic and he will now show me how to hand wash with TLC!! Definitely recommend Vivid Detailz!
February 9, 2020
Vivid Details was pretty great, I was impressed with how clean they got the areas that they did clean, the only reason that I am giving them a 4 star is for some reason they didn't clean the headrests or seatbelts. Other than that, great work and great staff.
January 30, 2020
These guys are great! I took my car in that's had a lovely 5 years of kids torturing it....it's seen it all! Puke. Dutch bro's frostys thrown to the floor. Slime packed nice and deep into the floor boards. Pet hair. You name it. They had it looking brand new when I picked it up! They called me about a leak they found and cleaned out all the mold in my trunk that I didn't even know was there, and they didn't charge me anything extra for it. Plus, the customer service is top notch! And the owners have a cute baby too, if you want to cure some baby fever during your visit 😉
January 5, 2020
Justin was very professional and friendly. My car is almost 10 years old but came out looking brand new. Thank you guys for such a wonderful job!
December 21, 2019
Justin at Vivid Detailz took care our our cars quickly and with high quality and friendly service. I would recommend Justin for all your car detailing needs.
December 10, 2019
Justin is an absolute perfectionist, and you can tell he has a deep passion for the art of detailing! Super knowledgeable, friendly, and efficient. Vivid Detailz is my go to spot for anything and everything detailing!
Bryce Clearwater (Google)
December 10, 2019
10/10 recommend, the only detail shop I'll be bring my truck too. Great people, great work.
December 10, 2019
Justin and crew were superb! I purchased a black 4 runner, And had them apply a ceramic coating. The depth and mirror finish is incredible. I couldn't be more pleased with the results .Thank you Justin
December 10, 2019
Justin and his team did an amazing job on my wife's vehicle! They were extremely professional and got the car looking good as new in only a few hours.
December 10, 2019
Absolute best detail & ceramic coatings business in Redding!
December 10, 2019
We love supporting local business as we are one ourselves. Thank you Justin, office staff and crew for awesome customer service and the prestine detail in what you do! We really appreciate you and will recommend you to everyone we know.
December 10, 2019
Great service from Justin and his team on both detailing and ceramic coating for our car. Very friendly, very helpful and very capable.
December 10, 2019
Great service amazing staff!! My sub looked new when I got it back from them! Thank you Vivid Detailz!
Christina Ashley (Google)
December 10, 2019
2 step paint correction with kenzo igl ceramic coating
December 10, 2019
I'm glad with the results, my car is looking amazing! A great ceramic coating work done by Justin and his crew!! I would definitely recommend it! 👌🏽
Dickson / Nikki U So Thicky (Google)
December 10, 2019
I can't say enough good things about Justin and his team at Vivid Detailz. They made my 14 year old Harley Davidson motorcycle look better than it did brand new. I got my paint fixed and the Kenzo ceramic coating put on to protect my paint and enhance the shine. It is showroom ready and now it will be easy to keep it looking that way.
December 10, 2019
I brought my minivan in totally trashed and gross from my 4 children 😅. The owner went above and beyond to make sure he met my expectations. I really appreciated how thorough they were and were even willing to stay late to get the job done and make sure it was done right. I will be going back again in the future and would recommend anyone Interested in supporting a great local business/business owner, to go to Vivid Detailz!!! 🙌🏼🙌🏼🙌🏼
December 10, 2019
Justin did a great job cleaning the inside of my Camry. He was also very friendly and educational. Great experience and out come.
December 10, 2019
Great place. They answer their phone so you don't have to wait for them to call you back two or three days later or if at all like other companies do. They did an excellent job on my Kia. Even got out some weird stains, We're not sure what they were but they're gone now! Nice clean environment in the office if you do have to wait, most people just drop it off and pick it up, nice young couple operating a good business. refreshing!
December 10, 2019
Great customer service, good pricing, and amazing job!! I went in not knowing how it would come out because the car needed help and WOW it looks absolutely brand new!!! Very impressed.
December 10, 2019
Great job, awesome price! Turned out better than expected. Will mosdef return & recomend!
EMILIO APARICICO, SR. (Google)
December 10, 2019
The made my seats look spotless and they worked really quickly! I was very impressed with the work that they had done! I recommend going here for any interior needs.
December 10, 2019
I brought three vehicles (two are very used ranch trucks) to Justin and his crew, they all turned out even better than anticipated! There were lots of bumps in the road to getting these vehicles done between snow storms, power outages, weekends and life but his crew worked tirelessly to get us taken care of, and well. Quoted pricing was met, great multi vehicle discount, they were in touch throughout the process and accommodating of my schedule, the efforts are all very appreciated from start to finish. I will without hesitation be returning. Our vehicles look outstanding! Thanks again!
December 10, 2019
Vivid Detail is amazing! I had some very difficult hard water stains on my car and they made it look better than when I bought it! And they cleaned the interior of the car just as well! I highly recommend them - don't waste your time using anyone else!
December 10, 2019
Justin was so kind and got everything done so swiftly! I will definitely come back again!
December 10, 2019
Great service. Justin was very helpful and made sure his guys did an excellent job getting all the nooks and crannies done in my rogue. It looked brand new.
December 10, 2019
Very friendly and prompt service. Provided thorough explanation of services rendered, so there were no surprises when I picked up my car! I was very pleased with the results of the complete detail.
December 10, 2019
I was very pleased with the interior and exterior detailing done by Justin and his crew. They did everything I asked for in a timely manner and did it beautifully. I highly recommend Vivid Detailz for your detailing needs.
December 10, 2019
Excellent service. Very professional. They got my '18 Sierra Denali looking and smelling like new again after our new puppy had a massive accident inside.
December 10, 2019
Courteous, professional, approachable. I can't say enough nice things about them! They did an amazing job!
December 10, 2019
There's a reason Vivid Detailz gets so many 5 Star ratings. It's because they do a 6 Star job and you can't rate them any higher than 5. The results exceeded my expectations! Thanks!
December 10, 2019
I can't say enough good things about this place. Great customer service, Justin was excited to clean my truck,. Thanks to you and your crew for the GREAT detail!!!! I recommend these guys to all!
December 10, 2019
I brought my car to vivid and could not be more pleased. They did a great job and the staff is just wonderful. We bought our car from a private owner and it had dog hair in it and they got it out and made it look like it was a new car. Love it.
Michelle Azevedo (Google)
December 10, 2019
Our family member passed away in Mt. Shasta and left a brand new 2017 car in incredibly horrific condition. We truly didnt think it was worth saving but called up Justin. We had to travel from San Francisco and when we dropped it off he and his crew went above and beyond to get this car back to being new in a very short amount of time. When we picked it up it took our breathe away. The car was immaculate. Not only is the service amazing but Justin was compassionate and understanding of our situation. This company is legit and I would recommend over and over.
Miranda Stockton (Google)
December 10, 2019
Great experience. They did an awsome job with detailing our suv.
December 10, 2019
Excellent workmanship! They were very thorough on my boat and I highly suggest Vivid Detailz
December 10, 2019
Justin was great! Great attention to every detail even with the difficult task of removing yucky smoke smells
December 10, 2019
Excellent job! Thank you.
December 10, 2019
I bought a car that smelled of cigarettes, had gum under the seat, a rock chip, and general grime inside and out. Justin at Vivid Detailz was a super nice guy and he did a great job cleaning everything, removing the odor, and replacing my cabin air filter. The smoke smell is more or less completely gone, and I expect it'll fade completely after a little time. I definitely recommend this shop to others.
December 10, 2019
I brought in my car after several weeks of working on it. it was greasy all over and inside too. It came back looking like new, it was so clean it made me fall in love with vehicle all over again. Vivid restored it to like new condition. thank you Vivid Detailz.
December 10, 2019
Justin and his crew are very personable, professional and easy to communicate with. Vivid Detailz did a phenomenal job on detailing the interior and exterior of my Subaru, it literally looks brand new! I'm beyond impressed, which says a lot, because I am very detailed and meticulous when it comes to cleaning. Thank you Justin and your crew! I will be returning!
December 10, 2019
The work they did definitely impressed me- along with their great customer service and convenient scheduling
December 10, 2019
Great owner and really enjoyed the end results! The place to go to for detailing in Redding.
Arthur Leal-Contreras (Google)
December 10, 2019
Did an awesome job fixing multiple chips in my windshield. Would go to this company again. Very happy!
December 10, 2019
He is not only very knowledgeable but takes a lot of pride in his work. I was very happy with his work and plan on recommending Vivd Detailz to all of my friends.
December 10, 2019
So impressed with what an amazing job Vivid Detailz did from start to finish. My car didn't look this good when I bought it new!
December 10, 2019
They were wonderful! Very personable and friendly... And they did a fantastic job on my car. Couldn't have asked for better service.
December 10, 2019
Excellent customer service and amazing work!!
December 10, 2019
I only had one free afternoon and I had a very specific issue I needed cleaned on my car. Not only did Justin fit me into their busy schedule, but he noticed and cleaned another detail on my vehicle that I didn't realize even could be cleaned. Great service!
December 10, 2019
I am a mom of young boys and needless to say my van was a tornado disaster!!! I was honestly embarrassed to even bring my car in anywhere because of how bad it was (parents know how this is with food, drinks, dirt galore) I even was "lucky" enough to have a rat get into my car and leave "presents" all over and when I brought in my van I was treated with understanding and respect! They didn't make any snide remarks (as most people do) and the owner was extremely empathetic and kind to me. He worked with my tight schedule and really went out of his way to help me out! When I saw my van I wanted to literally cry! It has not been this clean since I drove it off the lot I bought it from! You would never know the car has been used, let alone destroyed, by little kids and parenting life! He did an outstanding job and priced me fairly and even went above and beyond to do more work then we initially agreed on!!!!! I will recommend this business to absolutely anyone especially other moms whose cars have been over run by their little ones! He is fair and his work is unbelievable! I believe I even asked him if he is a magician haha! Please do yourself a favor and use this detailing business you will not regret it!!!!
December 10, 2019
Ryan detailed my car today and did a phenomenal job! I absolutely recommend them to anyone looking for a detailer!!
December 10, 2019
Great Customer Service with a great price. Had my car back within a day looking brand new!
December 10, 2019
I had an "accident" in my car recently--grown-ups sometimes misbehave in the oddest ways. Thankfully I was able to get my car to the gentlemen at Vivid. They shampooed it thoroughly, extracted the mess and beautified my car (VW Passat) to its original brand new condition. Not only that but when at first the sour, acrid smell lingered (I realized this only when the windows stayed shut all day) on my mildest prodding Justin (the owner) readily took the car back to get rid of the odor and handed it back smelling like a bed of roses. Justin, Ryan, Eric and the crew at Vivid Detailz --big shout out to you all! Not only did you gentlemen outdid yourselves professionally but also made me feel welcome in this new town I now call home. Thank you, guys!
December 10, 2019
I had no idea how great my Suburban would turn out after Justin and the guys were done. Our truck had been recovered after being stolen and it was a putrid filthy mess inside. The guys made it look better than when we bought it. Two thumbs up for Vivid Detailz . You can't find better, friendlier, outstanding service, anywhere!!!!!
December 10, 2019
Awesome service and friendly staff and owner!
December 10, 2019
I work at an animal hospital so you can imagine my car....full of hair! I don't know how they did it but they got every spec of hair out of my car! It looks brand new again...and the price was very reasonable
December 10, 2019
My boat had major hard water spots/etchings built up over 10 years. These guys did an excellent job getting them out and making her look new again. Lots of pride in their work.
December 10, 2019
Ryan was very friendly and did a great job on our engine detail. I would definitely recommend Vivid Detialz.
December 10, 2019
I have an 05 Ford F-150 and now it looks like a 2017 F150. They got us in quickly and transformed the truck. They explained all that they did and pointed out how we could maintain it. They did great work , were extremely helpful and friendly. 5 stars all the way!
December 10, 2019
The service top notch. Excellent quality. My tires and trim looked like new! Friendly, helpful staff.
December 10, 2019
Justin did an awesome job on my 94 Miata. It was looking pretty rough when I brought it in but looks amazing after taking it home. Interior looks great not a single dog hair left over, and the exterior exceeded my expectations, he spent an extra 2 1/2 hours on my exterior due to oxidation and didn't even charge me extra.
Machaela Salazar (Google)
December 10, 2019
I didn't realize they were located at the car wash at the top of Hilltop until I was getting my car washed and asked about upholstery cleaning. I was able to get in the next morning... and my seats look great! They were kind and helpful! I would recommend them to anyone. They also come to your house!
December 10, 2019
Great guys! I took them an Expedition EL and F250 Diesel. Both had just driven across country. They made them look new. Also picked me up and dropped one vehicle at the house. Very accomodating. Will use in the future.
December 10, 2019
These guys cleaned our minivan inside and out with awesome detail, and then delivered it to our house. Impressive.
December 10, 2019
I bought a truck from the tow yard and it was filthy. I took it to Justin and his crew and it only took him a day to do it and it looks like it came off the lot. They did a great job! Definitely recommending them to every one. Thanks guys!
December 10, 2019
vincent bruccheri (Google)
December 10, 2019
The hood of my black car was very dull & oxidized. After Justin and his crew worked their magic, it's shiny and beautiful!! The oxidation is gone! They even stayed late to get the job done. A+++
Shelly Woesthoff (Google)
December 10, 2019
These guys took my Jeep from a big mud ball on wheels and restored it to "right off the lot" condition. The best part is that they will come to you! I even had my girlfriends car done too. We are both awe-struck by the detail and attention they gave our cars.
December 10, 2019
I am very anal about my stuff. I can take my truck or motorcycle to Vivid and i dont have to worry about them not taking as much care as i would. You invest alot of money to have nice things, you should take them to people who care. Thanks guys.
December 10, 2019
Justin from Vivid Details is amazing. His attention to detail is superior. I highly recommend him, especially to mom's who want to take care of all the yucky stuff out kids leave behind. He truly will make yr car look brand new!
Kathleen Chameleon Photographix (Google)
December 10, 2019
Keep hearing more and more positive feed back about Justin and how well of a job he does. My family is very happy w/ him. I'd recommend him to anyone who wants their car looking sharp. Good job Justin! Keep it up
December 10, 2019
My car had a weird funky smell in the back seat and Vivid Detailz was able to not only get rid of the smell but get my car looking cleaner than new! Every nook and cranny was cleaned! Exactly what you would want from a detailer!!
December 10, 2019
Justin is very nice and professional. Not to mention their work is amazing. I will be recommending him to everyone!
December 10, 2019
Justin did an amazing job on my 2013 Kia. He was on time and very polite. I will differently recommend him to everyone.
December 10, 2019
Very professional and friendly. Justine and his helper did a wonderful job! My car looks like a million bucks!!! I would highly recommend having any of your vehicles detailed by Vivid Detailz!
December 10, 2019
Justin is very detail oriented and will not rest until your ride is spotless. He loves what he does and it shows in his professionalism and high quality performance. If you take pride in your ride, you owe it to yourself to give Justin a call.
December 10, 2019
Justin and Eric came to my home and worked all day in the hot sun to detail my wakeboard boat. They do amazing work, they made my boat look brand new.
CONTACT VIVID DETAILZ
Vivid Detailz offers high quality ceramic coatings, paint protection, and auto detailing services in Redding, CA for all your vehicles.
GET A QUOTE / BOOK APPOINTMENT
SHOP HOURS

Monday: 8AM - 6PM
Tuesday: 8AM - 6PM
Wednesday: 8AM - 6PM
Thursday: 8AM - 6PM
Friday: 8AM - 6PM
© Vivid Detailz Auto Spa. All Rights Reserved.